Background Information About the Topics in KRIS Sheepscot
These pages are designed to supply basic information about fish, water quality and watershed dynamics to aid in understanding the contents of the draft KRIS Sheepscot project. The background pages summarize literature on various subjects and provide links to key documents, either within the KRIS bibliography, or on the Internet.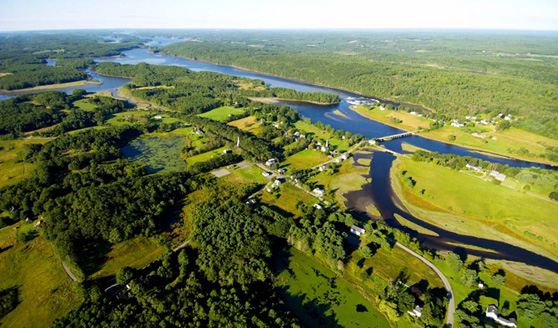 Sheepscot Village is where the Dyer River (left of the photo) joins the Sheepscot. The famous Reversing Falls can be seen below the bridge on the main stem, an area that draws kayakers to the almost constant waves formed by a combination of tides and ledges. Photo by Bridget Besaw Gorman (www.bridgetbesawgorman.com) September 2004. To see more, go to the Photo page.